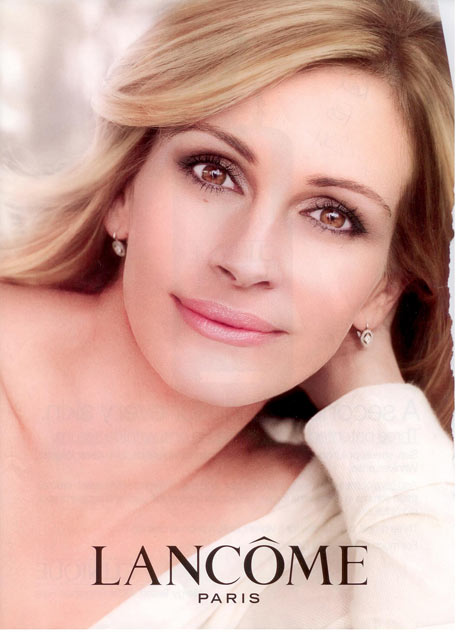 So the UK has fought to ban overly airbrushed ads that give unrealistic images of perfect skin. So what do you think? I was actually thinking of giving Julia Roberts props to not letting them airbrush her freckle near her eye out entirely. Should the US jump on this ban wagon?
I personally don't see it as unrealistic images to live up to. I just see it as false advertisement. Let's face it the products they are advertising are expensive and you knee jerk to think...man this really works but then the airbrushing makes you wonder...does it really? Should I really spend all this money to find out that it doesn't?
My tip ~ if you see a commercial and you wonder...does it really work? Instead of running out and buying it ~ look it up online. You can find reviews at Ulta, Sephora and even the product's actual website at times (I know Clinque has reviews) and if LOTS of people say it doesn't work ~ it doesn't work and NO you are not the exception to the rule.
What do you think?