Thursday, June 21, 2012
It's okay....
that I don't feel like I have much to report this week
~ so it will be just a bunch of rambles.
to ramble!
that SERIOUSLY I have nothing to put ... OMG!
to be excited that NBA Finals are ALMOST OVER!!
OMG ... the Heat need this so everyone will SHUSH UP!
that I often surprise men at work with my knowledge of sports and cars ~
see Paul ... I do listen!
to have had my "new" car for almost a year and still think ahh yeah
I mean come on ... it is SICK right? My rims are P I M P!
that my niece Marissa knows that she can't have the following in my backseat
drinks, suckers, dirty shoes, candy, cotton candy, ice cream, etc.
Seriously once she said ...
I am going to ride with my mom because I want to eat this.
that I seriously thought I was going to have to put my turbo to the test this morning ...
why was that SUV cop car getting in the u turn lane on the interstate???
Not me not me not me not me ... sigh of relief!
To be mentally doing the math on the ticket you think you are getting ... okay the speed limit is 70 ~ I am doing like 78 ... it should be under $300 ... right?
to hate when the highway patrol or county cops are patrolling the interstate then everyone goes under the speed limit and traffic gets MORE backed up and then Shia here is even MORE late to work!
To love these little shifters on my steering wheel!
I've drove a manual car all my life ~ my GTI is DSG
a shiftable automatic ~ I love using these shifters because
it feels like launch control (which my car also has).
See now you are understanding why I thought I was going to get a ticket.
to desperately need coffee so I am going to head out!
Don't forget to link up!!
Wednesday, June 20, 2012
Today I brought in this bag of goodies to give away.
I used to be really bad about buying tons of stuff and never using it. In my last clean out of under the sink (see
HERE
) I gave away a bunch of stuff but kept some of this with the intentions of using it. Some of the stuff in this bag is newer for example it came free with a different product or it was a sample I received in my Birchbox. Either way I have said enough is enough and it was time to get rid of it. I thought about using the items as giveaways but some of them have been slightly used and let's face it my last giveaway I felt like I was begging for people to take the item.
The items in the bag are ....
A) Eucerin Plus Intensive Care
B) Vaseline Aloe Fresh Hydrating Lotion
C) Two lotions from Victoria Secret
~ Luscious Kisses & Berry Kiss
D) Baby Oil Gel (yes sadly I used to tan bake with it)
E) Aveeno Nourish & Style Soft Hold Gel -Cream
F) Dr. Hauschka Radiant You Set Skin Care - Birchbox Sample
G) Two body butters from Victoria Secret
~ Sweet Daydream & Endless Love
H) Sample Aveeno Lotion
I) Jergens Natural Glow - free with shampoo
J) Bed Head Small Talk
K) Dermalocica Daily Microfoliant - Birchbox Sample
L) Redken 06 Thicking Lotion
Seems like pretty good stuff right? Why give it away? I am the worst when it comes to lotion. I never put it on and now if I need lotion I just use Shea Butter. Plus that Jergens Natural Glow seems like WAY too much work for me. I am never going to use it once let alone try to use it to gradually build a glow. The hair stuff are great products they just don't work for me or I have something similar that I use and like better. The skincare stuff is just not necessary for me. I have good skin and I don't really have to do that much to keep it that way - lucky I guess.
I brought the stuff in to do a swap with one co-worker. She's bringing her goodies tomorrow. I'll post what I get. After she picked out what she wanted ... I just kept going from office to office until it was all gone. It's surprising how happy people got from my freebies ... it just stuff that has been junking up my bathroom.
Have you ever done a swap or gave away products?
Monday, June 18, 2012
So remember when I griped about the fact that I bought like a million different pink/red shades to look like watermelon and then shouted ... why not just make one called watermelon?!? (
HERE
)
Drumroll...
I found one!!
I was with my sister at Walmart and I needed a nail file...walked over to
the nail stuff
and there sitting was Essie nail polish and the first one I saw was called....
I haven't used it yet so I'll post a pic soon!
Can't wait to use it on my toes and nails!!
What shade do you obsess over??
I just love these flats I got at Ross yesterday for $12.99. They are made by Rocketdog and after doing some googling I found that these shoes go for like $40 - $50. Can you say deal?
I am obsessed with flats and I wear them more than heels which is like blasphemy to some of my friends but hey they are comfy and cute. I love when I find cute casual flats and I'll even where them to work to play down a more professional look (ahem...like today plus hello there are places on this planet that have casual Fridays...hint hint Shia's work).
So do you love flats?
Thursday, June 14, 2012
It's okay....
to have to repeat your order at Starbucks a million times before they get it. I mean one would think that if anywhere in the world understood your need for a iced grande soy sugar free caramel latte it would be them.
to be back on the coffee wagon (hey - I count it)
to have gotten like NO sleep this week
to lay in bed realizing that said coffee wagon is what is keeping me from sleeping.
to then need to be on said coffee wagon because of lack of sleep.
to break the vicious cycle and drive right pass Starbucks this morning!
to totally have faith that you can spot train that last bit of wiggle on your thigh ... I feel it working people!!
to set a goal to do 30 push ups without stopping by the end of the month ... yes folks this month. I am up to 15!!
to feel the need to rock a cute outfit to my niece's dance recital
to realize that I pretty much only have "work clothes"
to not walk at lunch for fear that humidity will mess up my hair - hello I straightened it - the first time is FOREVER
to then change into workout clothes before leaving work so I could just drive straight to the gym to run.
to run a mile in 12 mins! My goal is 10 mins by the end of the month and yes this month!
to set goals mid-month - seems weird but I got this!
to have eaten watermelon like everyday since it became "in season"
to order a sapphire necklace/earring set from Avon with hopes that it can be worn on my wedding day ... I mean it was $9.99 I am not expecting much ... I'll post a pic later today when the Avon Lady drops it off.
to have NO IDEA what kind of shoes I want to wear with my wedding dress
to just want to wear normal undergarments under my wedding dress ... do we really need it to be that uncomfortable??
to then keep in the back of my mind that if I am a smig away from my wedding day goal those horrible undergarments might come in handy.
to realize that for some reason I can keep going on and on with this today ... so I will stop!
Don't forget to link up!
What's okay with you today??
P.S. Thank you to all my new followers!
I was pretty bummed about losing 3 followers and now I gained 11!
Wednesday, June 13, 2012
So I recently read an article on Marie Claire's website about whether or not women hate beautiful women. Apparently, a woman wrote a tell-all piece about how everyone hates her because she is beautiful which sparked replies from readers that she's not beautiful and that people hate her because she is smug, narcissistic and overconfident. Which then solidified this woman's point even more.
The article written by Marie Claire about this tell-all piece went on to say that women have evolved past making rude and mean comments about beautiful women and that beauty is respected and embraced.
Really? What planet does that chick live on because here on earth ... women are judged by EVERYONE (including themselves) every nanosecond of the day. For example, if we dubbed all of Hollywood as beautiful then why do we have best/worst dressed? Why do we critique everything about them? Why do we have paparazzi trying to score beach body shots and no makeup shots? We have labeled these people beautiful but yet we make their lives a living hell regarding their appearance (aka beauty).
Okay so take out Hollywood because some would argue that they are Hollywood elite...they deserve it (okay whatever). Let's talk about us ... normal women. How many times have you received the "up down look" you know when someone you pass or you are talking to scans you from head to toe with a smug or disgusted look on their face? A lot right. Well folks that is judging beauty.
How many times have you tried to better yourself like lose weight, get a new haircut, try a new style of clothes only to be mocked or criticized or hell even discourage about your change. If there wasn't a hint of truth to women hating beautiful women we wouldn't have the term HATERS!!
I think 99.99999% of women experience this on a daily basis. I have been experiencing a lot of "hating" lately as well. Since I'm down about 35 pounds now I have tons of co-workers who make pretty mean and hurtful comments (seriously no conversation is happening ... I am in the restroom washing my hands they come in and BAM ... mean comment) or they give me that "up down look" EVERYDAY. A dear friend said to me the other day, Shia....I hate to tell you this but you're just going to have to get used to it. Also, I had another friend tell me that I should take it as flattery instead of a negative. Okay wait ... someone being a jerk is a good thing? Jealously or whatever their problem is - is an ego booster for me?? That just seems too weird. Also, doesn't me acknowledging their meanness just increase their hate for me ... she's so smug she thinks blah blah blah ... so it is never ending cycle of bullshit!
I think women of the world NEED to evolve to a point where if you look at someone else and then feel like you have to attack that person ~ you need to direct that effort into doing whatever you need to do to feel better about YOURSELF. Work on you ... don't worry about other women.
Aren't we always saying that EVERYONE is beautiful? Then we (women) need to shut our mouths!
Tuesday, June 12, 2012
According to Random.org....
Asha!!!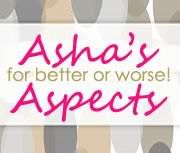 Congrats!!
I'm heading over to your blog right now to give you the news!!
Thank you all who signed up...don't fret...
there will be another giveaway soon!!!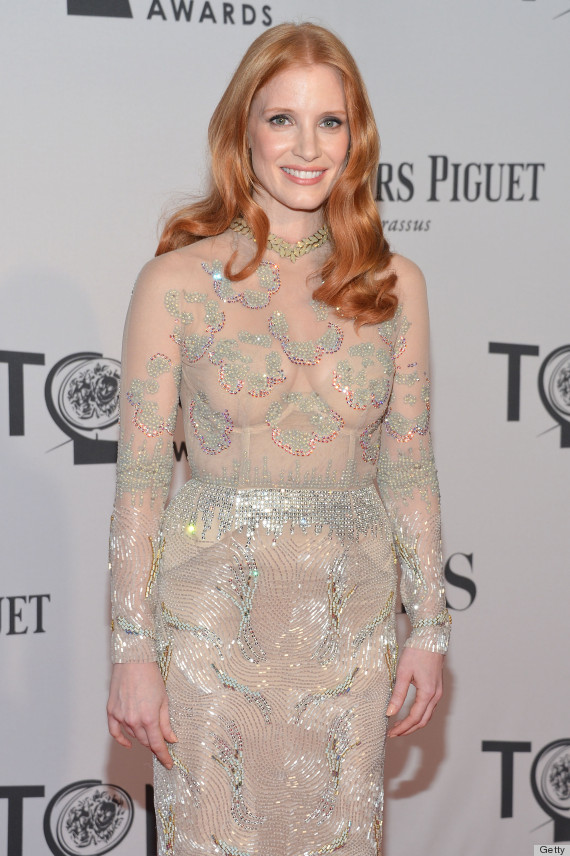 June 11, 2012
Editor's Pick
Jessica Chastain
InStyle might have picked her for look of the day but if you google...Tony Award worst dress...
there are many that think this dress is horrible and put her on the worst dressed list.
Others put her on the best dressed list - stating that she
looks classy not trashy in this see through dress.
In my opinion (I mean I'm no Joan Rivers but),
I'm just not digging the see through - paisley nipple - underwire look
and the waist of the dress doesn't appear to be flattering.
It just seems like in certain lights it looks better than others
and since you're going to be getting your picture taken with those bright flashbulbs...
you might not want something see through.
But then again ... it kinda looks okay here...
What do you think?
Monday, June 11, 2012
1) Get your head in the game! Weight loss doesn't happen without dedication. You have to have the mindset to get it done. I've said in the past that motivation for me is like a light switch ... when it's on it is ON. Even though motivation is one of the key things you need ~ you also need patience, understanding, time, and willpower. You have to make a commitment to yourself and stick with it.
2) Track your progress! Tracking keeps you honest to yourself. Without tracking you can sabotage yourself into overeating. For example, tell me EVERYTHING you ate on Friday off the top of your head, not so easy right? Also, there are tons of apps out there that you can quickly track or you can do it the old fashion way of writing it down. Find what works for you and do it daily. Also, as a rule I normally track my whole day in the morning. Breakfast, Lunch, Snack & Dinner. This also keeps me in track. I can budget out my day and make changes if things arise or when you get home from work late there's no digging through the frig or cabinets to find something ... I already know what I am going to do when I get home.
3) I exercise at least 5 days a week. In the beginning it was hard to keep going, but once you get into a rhythm and make it part of your day you actually look forward to it. Also, you reap so many rewards from exercise (not only weight loss). I now sleep better at night, I am in a better mood at work, I have more energy, I get less headaches and stress levels are down. Also, find what exercise is best for you, finding something you enjoy also makes it easier to do each day.
4) Eliminate the extras! This can be a lot of things but first off let's think about this picture. So you are dying for a burger. Okay fine...have one...but you don't need the fries and the shake too. It was the hamburger you were craving. Also, maybe skip the cheese.
5) Avoid Trigger Foods! For me, I can go like centuries without eating sweets...until I have something sweet then I am eating everything and anything sweet not bolted down. So I just avoid them. It's hard don't get me wrong especially since our firm has "cake day" the last day of each month to celebrate birthdays...sometimes it is super hard to say no so to keep the willpower up...I have the emails informing us of "cake time" go straight to my deleted folder and I avoid the kitchen like the plague until I know that cake is gone.
6) Moderation! The thing that makes Weight Watchers successful is that they tell you that you can eat anything you want you just have to use portion control and count it. So let's just say you HAVE to have that trigger food. Eat it! Enjoy it! But be accountable!
7) Get comfortable in the kitchen. Okay so you want that burger and stuff...make it at home. It will be better for you and most likely taste better too. For example, a few weeks ago Paul and I went out for breakfast. I got a pancake and sausage. The sausage was okay but the pancake had no flavor. As I was eating it I thought, this isn't even worth it (the points) because it doesn't even taste good...so I stopped eating it. This past weekend, I made breakfast at home...basically had the same stuff but healthier versions and it tasted a million times better than that restaurant food. So I gladly ate it all and counted it.
8) Find a support network! Whether it be friends or family, you need to have people that support you. As I have mentioned, I have joined Weight Watchers and attend the meetings (where I got the tips for the blog post) but I also have a lot of people around me that support me. Friends and family and even co-workers. When you find this support network ~ connect with people that you will truly believe when they give you compliments. You know sometimes it's easy to pass off what our moms say...I mean she's our mom! Embrace compliments and encouraging words don't let your inner negative voice (or even outer negative voice for some) diminish your praises.
9) Eliminate liquid calories! Okay I never thought this would have to be said but don't drink soda! Okay I know diet soda is not great for you but have you ever looked at the calories and carbs on a non-diet soda...OMG! This goes for fruit juice too...don't drink juice as a drink...eat the fruit and drink water!! There is so much sugar added to fruit juices that it is ridiculous how much of your caloric intake you waste on drinking them. This goes for Starbucks too...take your favorite drink and look up the nutritional information (
here
) ... bad right. Well the great thing about Starbucks is you can order just about everything your way. For example I used to be addicted to Soy Caramel Machiattos...okay so let's say I got a venti because I never understood (until now) why people ordered the smaller drinks ... so that would be 300 calories, 7g of fat and 48g of carbs. OUCH! So now I drink a Grande (because weirdly a grande and a tall are the same points) Soy Sugar Free Caramel Latte...190 calories, 7g fat (soy - can't drop the soy lactose intolerant) 18g of carbs! Big difference. Also, moderation is key. So maybe I don't need Starbucks like 2 to 3 times a day or heck even EVERYDAY. That's probably another reason why I sleep better - less
caffeine to no caffeine per day.
10) Forgive Slip Ups! We all have moments of weakness so don't beat yourself up. Track it and move on with your life. When I have a moment where I give in to something. I will track why I wanted that food, how I felt when I was eating it and how I felt afterwards then I move on. I write all of this down so next time I can go back and look at what I wrote and remember ... oh yeah I thought I really wanted that but in the end ... it didn't really taste as good as I thought it would. Or if you have to write...it was great, I loved it and what the heck it was just this once....you still stay truthful to yourself so that everyday isn't a slip up day.
11) Set Goals - short term and long term! When you decide that you want to lose weight - what is your ideal weight? That is your long term goal. Now break it into smaller goals, 5 pounds, 5%, 10%, etc.
12) Reward yourself. Once you make it to one of your goals - reward yourself! The reason I like Weight Watchers is because of the rewards. Why do you think we got gold stars in elementary school? It was a reward for doing something right. And it was a visual to see how well we have done. My weight tracker has a star on each weigh in because each time I've weighed in I've lost. During the week, there's always that thought in my mind...if I don't do what I am supposed to do...there might not be a star on my tracker this week. It seems kinda childish but it works.
I got all these tips from my meeting on Saturday, but for the most part you need all of these tips for success. Some of them work in combination with each other and some can stand alone but before you can do any of these you definitely have to get your head in the game because without that ... you're just setting yourself up for failure and there really is no reason you can't succeed!
If any of you are trying to lose weight and need a buddy to chat with ... contact me any time! I am here for you! We can help each other stay on track. Or if any of you want more info about Weight Watchers...feel free to ask.
Friday, June 8, 2012
So we all want to enjoy the summer but don't want it to take a toll on our hair so here are a few tip to keep your hair healthy and smooth all summer long.
1) Condition...condition...CONDITION!!! Conditioner is like water for your hair - so don't let your hair get dehydrated!!
Deep condition like once a week especially if you go to the beach or the pool. You need to put the moisture back into your hair ASAP after being in the salt or chlorine. A simple way of deep conditioning that really works is to just use your normal condition but to cover your head. You can use a plastic shower cap or even a plastic grocery bag (yes the ghetto way but Shia's way...LOL...I just put my head in the bag gather the sides to the front twist and tuck under ... then I just throw away the bag after I am done). Leave the conditioner in and the cap on for at least 30 mins. If you need or want a deeper condition ~ leave it on overnight. Your hair will be super soft in the morning.
I like to use Redken Real Control Crema Daily Nourishing when I do an overnight fix.
About $14 at Ulta (Just checked the Ulta ad
(of course) no sale - so I recommend trying the
conditioner I mention below on an overnighter until
Redken stuff goes on sale! No one needs to pay full price...LOL)
Do you love Dry Shampoo? Well now there is Dry Condition ~ you can rehydrate your hair without even getting it wet!! Make sure you spray the roots and the ends.
I've tried Suave Dry Conditioner and it works great and smells wonderful ... great summery scent.
$3 - $4 at Walgreens!
2) Take a Day Off - from heat styling...forget the blow dryer and the flat iron and wear your hair natural. It's summer - it's all about simple! The break from the heat will give your hair some much needed rest and help you build back up the moisture. If you feel like your hair is out of control due to humidity etc. wear it in a cute braid, low maintance ponytail or bun.
Even if it's not perfect it still works...it's SUMMER!
3) Add some oil! Adding oil to your conditioner can help hydrate your hair without buildup. Also, avocado oil can help soothe a scalp sunburn. You can make a avocado mask for your hair which is super easy ... click
HERE
to find out how (I just realized a spelled avocado wrong in the old post...LOL). Or you can buy a conditioner with an nourishing oil. One I in love with at the moment is Organix Moroccan Argan Oil. It really works and this is coming from a Redken obsessed girl. I normally swear by Redken All Soft conditioner and I've been reaching for this drugstore conditioner instead.
$8 but on sale right now at Ulta
buy one get one half off I am going to check
out the oil spray ... I'll keep you posted!
This conditioner would be great for
an overnight leave-in treatment!
So I hope these products and tips work for you ... do you have any tips or must have summer hair products? I'd love to hear what you do to make it through the summer months!
Thursday, June 7, 2012
It's okay...
that I lost 3 followers this week...sorry to see you go!!
to kinda feel like I suck because 3 peeps bailed.
that I hate the pop-ups for comments...is it me or have they gotten harder to read??
that I just learned how to do a screen shot on my computer AND ipod touch!!
that I didn't know until recently that my ipod HAS a ON/OFF button ... thank you google!!
that so far not that many peeps have entered my giveaway ... I guess that just increases the chances for those who have =) good luck!!
to talk bad about your own blog ~ but when someone else does ~ you are ready to throw down and do - then regret how you reacted!
I'm sorry I just had one of those "nobody puts baby in the corner moments
(God I hate that movie!
and was there really a reason for Pitbull to use that awful song in his song??)
and I blame family drama (which unfortunately was out of our control) and HM Time ... okay and ME... I do take blame for myself!
that I realize that I need to actually make time for my blog and my followers...I've become so involved in other things that I have SERIOUSLY let this slide ~ however, I know I've said this in the past ~ but the new realization is now I know that it is NEVER going to change until I make the changes. I love blogging ... I love you guys! So I WILL be stepping it up or I might as well give it up and I DON'T want to do that. I've managed to manage my finances (something I thought was IMPOSSIBLE) so now I need to do the same thing with my time. I need a time budget...LOL Could I possibly reduce the amount of "work" and increase the amount of "blog"....ahhhh I wish!!
that I now have highlights and LIGHTER hair and haven't taken a new pic! Plus NORMALLY when I get highlights I hate them in like a week - this time I love them and want more.
that I feel like it is kinda cheesy (but I will share) that I met Paul the last time I got highlights and now I am marrying him with highlights...girly I know...I will stop ;)
that I want to redesign my blog but have NO IDEA what I want...any suggestions?
to actually be ahead and blogging this on Wednesday ... see already making progress. I am out of here to start working on that time budget.
to be truly thankful for all of you that still stick around!!
Wednesday, June 6, 2012
Why do "we" still send faxes?
I'm going to tell you that in the last two months
(maybe more) I've had to send two faxes and
NEITHER of them would go through ...
hello welcome to the 21st century we have EMAIL!!!
How Wisconsin has TWO recall elections and the people
they are trying to recall get re-elected!?!?
Does that make ANY sense?
So we watch the Kardashians and they are always doing
photo shoots ~ especially Kim but where are all these pics
going?? I mean I see Kendall more in more ads than the K sisters!
(lame pic I know - but what else was I gonna use for "poll")
So I heard an article recently where they polled men and men
apparently said they don't care about makeup, hair, lingerie, clothes,
shoes, nails, etc. regarding women ~ um hello? Be real! You know
men CARE about all of this because NO MAN is giving a scraggly
girl the time of day ~ what they should have said was that they
CARE but don't want to know or hear about it!! Let's be real!
Why do people send emails that say....Can I ask you a question?
Even not be so literal...so I really need to reply back ... YES?
Can't you just initially email me the question?
Why do the people that bicycle in my neighborhood look like they
are in the Tour de France? Is it really necessary to wear this?
Why do some peeps that straighten their hair
"forget" to do the back?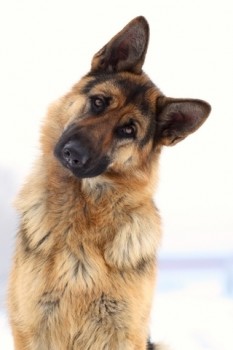 What puzzles you?