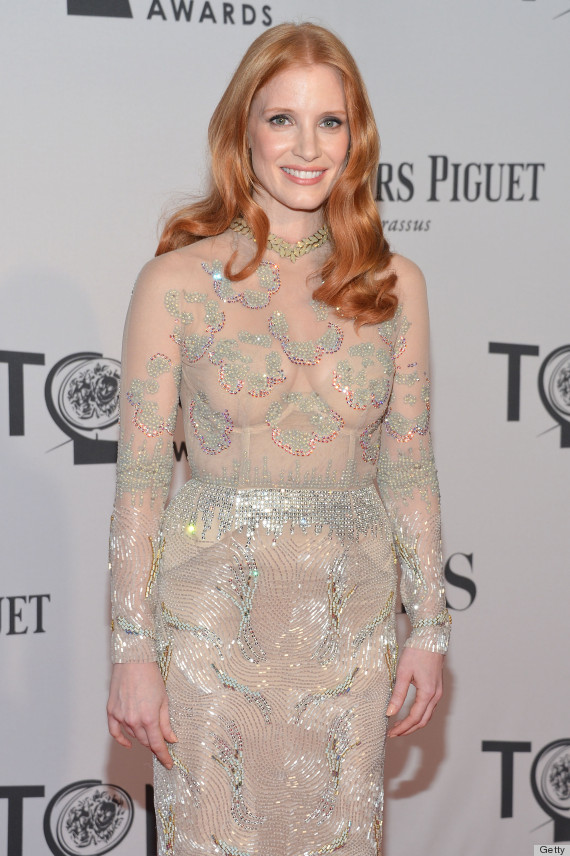 June 11, 2012
Jessica Chastain
InStyle might have picked her for look of the day but if you google...Tony Award worst dress...
there are many that think this dress is horrible and put her on the worst dressed list.
Others put her on the best dressed list - stating that she
looks classy not trashy in this see through dress.
In my opinion (I mean I'm no Joan Rivers but),
I'm just not digging the see through - paisley nipple - underwire look
and the waist of the dress doesn't appear to be flattering.
It just seems like in certain lights it looks better than others
and since you're going to be getting your picture taken with those bright flashbulbs...
you might not want something see through.
But then again ... it kinda looks okay here...
What do you think?