The title of this post was influenced by a sign I saw someone holding up at the bottom of the Hart Bridge which has been dubbed...the green monster.
Let me rewind a bit...Thursday I left work at 12:30 because I was sick....I feel like that It's okay Thursday post was a hot mess. I forgot to link up to Amber & Neely ~ sorry I had a fever and did I seriously post HERE instead of HEAR?!? LOL! Fevers and blogging don't mix!
So basically I slept for about 2 days straight to overcome whatever sickness I had going on. I later found out that lil munchkin Kaelyn was probably the culprit of my illness...she too was sick and she had drank out of my drink the weekend before. But hey what ya gonna do...she's too cute to worry about cooties...lol.
Debra sent me this picture to cheer me up....
Debra said she heard her rummaging around in her bookbag and then she looked back and Kaelyn said...AYE Matey and Debra cracked up! This munchkin is HILARIOUS! It was apparently Pirate Day at school and she had made the hat.
As you probably have figured out...I made it to the River Run. Tana and I walked it (15k - 9ish miles) in about 2 1/2 hours...not too shabby for gabbing the entire way...lol.
The funniest thing was when I saw the sign which inspired the title...I also saw someone holding a sign that said something about taming the green monster or whatever...the greatest moment of this walk was that I didn't get tired on the bridge...no heavy breathing...nothing! Green monster? HA! I seriously think the Acosta (I realize these bridges mean nothing to you...pic to come) that I walk like EVERYDAY whether I want to or not is tougher than this so called "green monster".
All in all I was super happy for Tana and I! We had fun and we finished!
GO US!!!!
Thank you all that sent me sweet comments while I was sick!
I really appreciate it!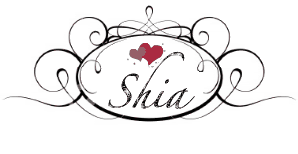 P.S. Do you like my new signature block??