So this morning I was checking my email....typical email from JCrew taunting me to buy ... then I noticed ... JCrew sells clothing for kids? I clicked on it just to see how ridiculous the clothing prices for kids wear was and I found this....
A hundred and twelve dollars!!!
Are you kidding me?? Have you seen what kids
do to their clothes?? My nieces can't go to the mall
without getting dirty...LOL!
Seriously, I don't know what is worse...$112 for a shirt for a kid OR that there are kids out there in the world sporting JCrew and I have to wait for it to hit the JCrew Factory Store for me to buy it and I have a JOB!!!!
So what do you think? Would you buy your child a $112 article of clothing?
Okay so I kept looking....(I know I should have just let it go...)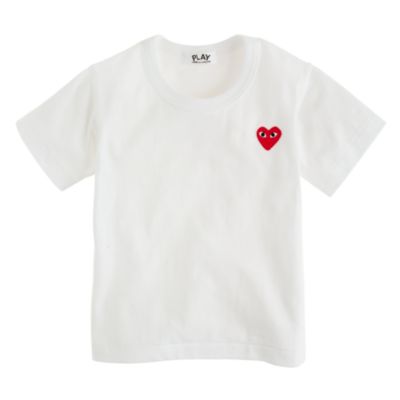 $72!!!
Please tell me I am not the only one that thinks this is ridiculous!!