It's okay:
~ that I had to call into work today because I hurt myself falling down the steps at work - the saddest part is I was trying to be careful even concentrating and saying to myself ... don't fall don't fall ... totally fell!
~ it's okay to wonder how stupid you have to be to really think that the world is ending tomorrow.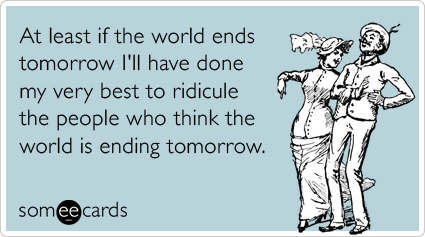 ~to be laying on my couch with ice on my neck watching Sex and the City on E.
What's okay with you today?